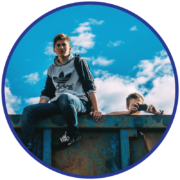 JUVENILE LIFE WITHOUT PAROLE / JLWOP
The U.S. Supreme Court ruled in June 2012 that juveniles convicted of murder cannot be subject to a mandatory sentence of life imprisonment without the possibility of parole.
Until recently, the United States was the only country in the world where children could receive mandatory life sentences without the possibility of parole.
On January 25, 2016, the 
United States Supreme Court
 decided 
Montgomery v. Louisiana,
 guaranteeing re-sentencing for the 
2,000+
 men and women nationally who as children were 
sentenced to life in prison without parole
, some of whom have been incarcerated for decades.
In Pennsylvania, 500+ young people under the age of 18 were sentenced to life in prison without the possibility of parole.
Of these 500+ juvenile lifers statewide, more than 300+ individuals from Philadelphia received this now unconstitutional sentence.
These individuals are now awaiting resentencing and being released, some after spending decades in prison.
Philadelphia Has More Than 10% Of All Juvenile Life Without Parole Cases In The United States.
The term 
"JLWOP"
 refers to 
"Juvenile Life Without Parole"
 – the now unconstitutional mandatory sentences these individuals received as children.
"Juvenile lifers" refers to individuals who received these sentences as children.
In each case, our Juvenile Life Without Parole/ JLWOP Unit:
Provides intensive representation through comprehensive mitigation and reentry service planning for Philadelphia juvenile lifer clients and their families
Creates resources used by lawyers, prison counselors, social workers, juvenile lifers, and their families or support networks to help prepare their cases for resentencing and parole hearings and release and reentry
For More Information Contact: