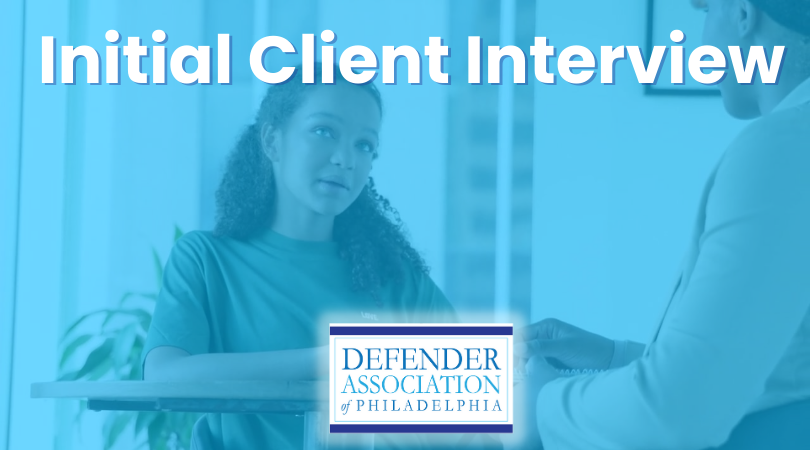 Below are the different ways to schedule a phone interview: 
If you've been assigned a public defender by the court, you can schedule a telephone interview by:
1) Calling the Defender at (267) 807-1157 between 10 a.m. and 3 p.m. Monday through Friday (we're closed on weekends and holidays); or
2) Using the form below to e-mail a client interview request to the Defender.
Please note, both the phone line and email request form below are ONLY for the purposes of scheduling an INITIAL phone interview regarding your case (ADULT CASES ONLY).
Please do not use the phone line or interview request form for follow-up interviews or questions about court dates or court processes. 
If this is related to a juvenile case, or another matter, you can send an e-mail to contact@philadefender.org, or call 215.568.3190.
Emailed interview requests received after 3 p.m. will be reviewed and scheduled beginning at 9 a.m. the NEXT BUSINESS DAY. 
Client Interview Form
If you do not know your PP or MC number type don't in the PP or MC section