Juvenile Special Defense
Our Juvenile Special Defense Division / JSDD was created in 1987 based on the recognition that representation of juveniles who were charged with complex or serious crimes, often with high publicity exposure, required more specialized attention. 
A "Direct File Juvenile" is someone who is under 18,  but at least 15 years old who has been arrested and processed as an adult, and who will initially be treated as an adult in the criminal justice system.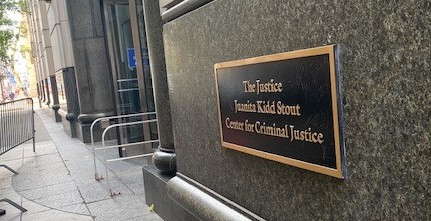 Experienced trial lawyers are specially assigned to Juvenile Special Defense for a two-year rotation representing juvenile clients that are charged as adults in what are known Direct File Juvenile cases.
This specialized defense team is made up of:
Lawyers
Three Social Workers
Two Investigators
Two Administrative Staff
We handle all aspects of the representation of our Direct File Juvenile Clients:
Interviews
Investigations
Mitigation
Legal Research
Filing Motions
Courtroom Advocacy − Adult & Juvenile Court
Social Service Treatment Referrals
Training Initiatives
Community Outreach
If the young person is not decertified (the case remains in adult court):
The defense team tries the case in adult court —  they must be prepared to try major cases in either a jury or waiver setting and to prepare mitigation arguments for sentencing.
If the young person is decertified (the case goes to juvenile court):
The defense team must be prepared to try the case in juvenile court and to be prepared for a dispositional hearing and be an expert on dispositional options.