Probation, Parole, & Alternative Sentencing
Attorneys represent clients at county and state detainer hearings and at county and state parole or probation violation hearings before judges and before the Pennsylvania Board of Probation and Parole.
The unit represents our clients vertically through our pre-trial diversionary programs to post trial, early parole to unique re-entry programs. And continues to work with our clients once paroled to alleviate any social service or legal challenges throughout the duration of their sentence.
Through collaboration with criminal justice shareholders, the unit creates, improves, and expands diversionary programs as alternatives to mass incarceration. While make ensuring that our clients' interests are represented in those meetings and reflected in the policies of those programs.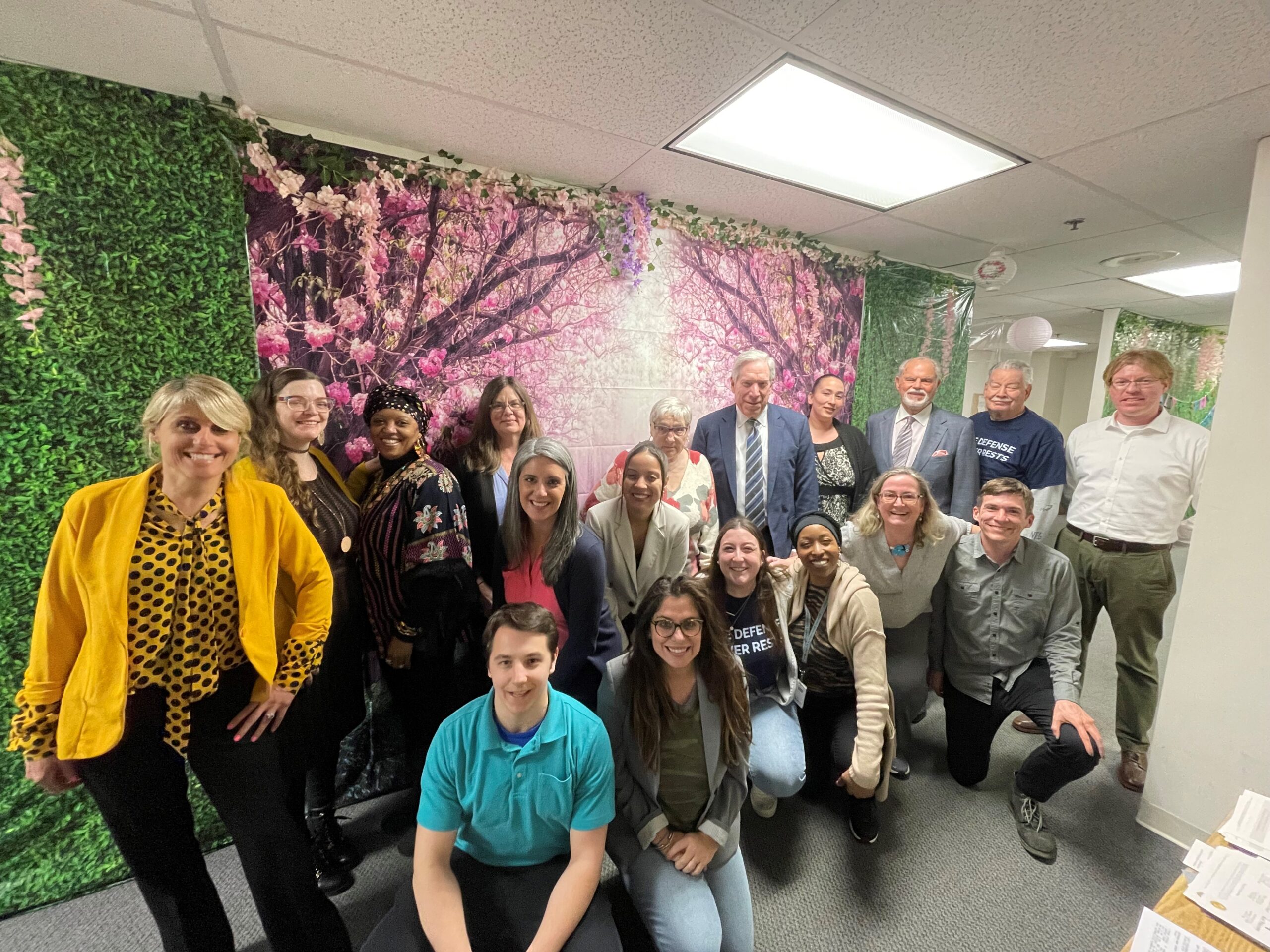 Our attorneys and our legal assistants visit the clients in custody, attend their court hearings and work with them upon release.
The unit reviews every client that is committed for a county prison sentence to appraise any possible reentry programs that they qualify for and to determine their earliest possible release from custody.Our legal assistants are trained to make this evaluation on every client, record the assessment, and then follow through with any necessary paperwork and investigation for the earliest parole possible date for each individual client.
We file petitions to terminate probation early, where appropriate. To see if you qualify, fill out our online probation termination request form
Our attorneys and legal assistants search carefully for all clients who can benefit from our many programs no matter the phase of their cases.
The Choice is Yours
Future Forward
Accelerated Misdemeanor Program
DUI Treatment Court
County Intermediate Punishment
Crash Court with Detainer Removal
State Intermediate Punishment
Early Parole Petitions
New Leash On Life
Second Chance
Roots 2 Reentry
Wings
Work Release
Forensic Intensive Recovery
House Arrest
407 program
State Reentry
The Choice is Yours is an innovative alternative-to-incarceration program that diverts non-violent felony drug offenders away from prison and toward positive social services and support.
TCY strives to reduce recidivism rates and address the problem of prison overcrowding without compromising public safety.
In partnership with JEVS Human Services TCY's goals are to:
Reduce the likelihood of recidivism among TCY
participants;
Reduce state and city costs by cutting the number of trials among the TCY target
population
Reduce costs associated with pre-trial and post-trial incarceration; and
Provide participants with the skills and training necessary to become productive, employable individuals
without the stigma of a criminal conviction.
Heroin will be considered on a case by case basis (following evaluation to determine non-users).