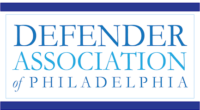 For further information, contact:
Mandy Nace, 267-765-6319
Defender Association Chief Comments on Philadelphia Courts' Changes to Bail Retention Fees
PHILADELPHIA (Oct. 11, 2018) Defender Association Chief Keir Bradford-Grey issued the following comments on the First Judicial District of Pennsylvania's Order No. 2 of 2018 amending Philadelphia Criminal Rule *528 to provide a pathway for the return of the entire amount of cash bail payments:
"Philadelphians will now have an opportunity to get back their full cash bail deposits at the completion of their cases. Changing this rule is long overdue and comes thanks to a strong partnership between community members, the community's lawyers at the Defender Association, and their public officials.
"Like so many reforms to our city and particularly our criminal justice system, this improvement started with a community conversation. I'd like to thank Councilman Johnson and state representative Joanna McClinton for convening a town hall, for hearing the concerns of advocates and community members about bail fees, and for taking action on this issue.
"Addressing bail fees is a critical step on the path toward the complete elimination of cash bail in Philadelphia.
"Even now, so many Philadelphians are sitting in jail because they cannot afford to pay their bail. Working together, we can engage and empower communities to play a more active role in our criminal justice system and stop routinely incarcerating people pretrial."

Keir Bradford-Grey is the Chief Defender of the Defender Association of Philadelphia. The Defender Association is an independent, nonprofit organization that provides high-quality, client-centered legal representation, connection to social services, and re-entry support to adults and juveniles in Philadelphia. Our organization represents more than 70 percent of adults and juveniles arrested in the City of Philadelphia.